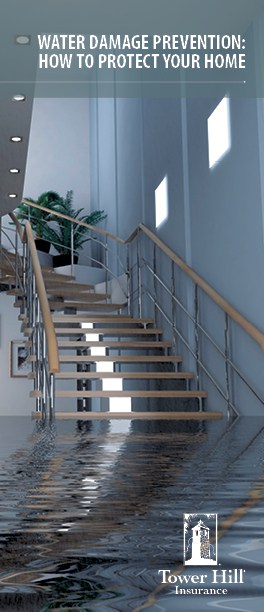 We offer a variety of printed brochures that you can share with your agency's current or prospective customers. Several brochures are also including in policy mailings to customers, such as those in the damage prevention series: water, lightning, fire, tree, and hurricane.
To order 25 or 50 copies of a brochure, please complete our online request form. If you need additional copies for a special event or campaign, please contact your Tower Hill Marketing Representative.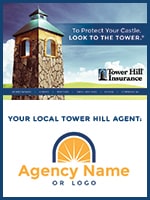 Through Printing.com, Tower Hill agencies now have the option to customize brochures, flyers, buck slips and postcards with their own agency logo and contact information. Agencies may create personalized pdfs for emailing to customers or printing at their local branch.
To order printed custom (personalized) brochures or postcards, including mailing lists and postage, Printing.com will provide our agencies with assistance. When ordering printed materials and postcard mailings through Printing.com, agencies will be responsible for associated costs; Printing.com accepts credit card payments online.