Florida Trend recently published two articles on the state of property insurance in Florida that should be of interest to our readers: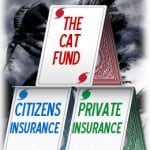 After a string of quiet hurricane seasons in Florida, insurance companies have been able to build substantial reserves using past years' surpluses. Those reserves mean Florida could financially withstand a storm causing up to $20 billion in damages. While the odds of one storm causing that much damage are low – about 2% – a few hurricanes within one season could easily bring insured losses near or above the $20 billion mark. Read →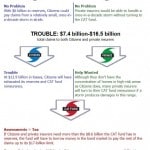 In the event hurricane-related damages exceed $20 billion, there are plans in place to cover the remaining losses. The current structure of the Florida insurance market makes it likely that every home, car, and condo policyholder within Florida will face assessments and taxes. Florida Trend estimates costs could reach $3,786 annually for Citizens policyholders and $2,711 for customers of private insurance companies. Read →
What do you think of the state of property insurance in Florida? Is Florida prepared for another Hurricane Andrew?